Fashion designing is a forthcoming career which is legitimated by many universities. You get a valid government degree for it. To start a career in fashion designing appropriate training is required with detail information of the course. Fashion designing as assumed is not an abstract work, professional guidance is important. In fashion designing school people get to polish their creative skills and help them to create and design exclusive fabrics and designs.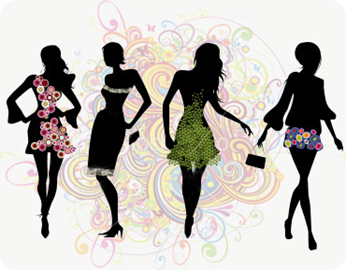 Here are some tips which will help you choose the best school from all: selecting a good institute for your career is very important, so while choosing a fashion designing school many factors should be kept in mind. Now-a-days, in India many fashion designing schools have come with each school offering different facilities and services. It becomes very difficult to choose one best school from so many schools, so first think your area of specialism in fashion designing.
As it is assumed by common man that fashion world is just about looking good and it is a piece of cake but it fashion involves lots of hard work and creativity. There are many branches related to fashion designing so as you decide your branch in it, make a list of school offering this facility. You should also find out the location, fee structure, course offered, degree level, internships and total cost allied. 
Now that you have gathered all the information, make a list of fashion designing colleges which are convenient to you. Apply to them and check whether they are offering any scholarships or merit pattern. All designing school has different criteria regarding admissions. Many colleges conduct entrance exams too. You should pay a visit to all the colleges personally and after obtaining responses to your applications, begin with selecting the best suitable college for your career.