The fashion designing industry is no place for snobs .though it pays good money, there is a lot of hard work, insults and criticisms that come as part of the package. For those who are new to the industry and plain on starting their own fashion label, here are a few tips that you should swear by.
Never ever start of on your own at the star of your career. Learn the tricks of the trade and establish a good network of contacts and connections by working in a prominent fashion house or with a well known and reputed fashion designer.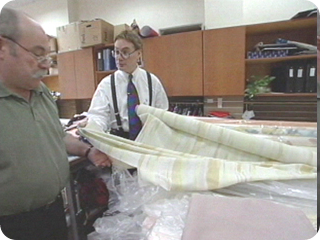 Have a thick skin and a hard edge towards insults and negative feedback. The fashion designing industry is one that has rampant jealousy and there will always be people trying to cut your wings. So it is important that you do not blow your top and are able to maintain a calm demeanor.
Keep a competitive spirit and work hard. When you set up your own fashion designing business, be prepared to face the issues that come with it. Manufacturing problems, marketing issues, logistics related problems etc are a part and parcel of this industry.
Keep your work organized and be ready to function under extremely stressful conditions. This industry demands long hours and an ultra high level of dedication to the job without which your fashion label is not going anywhere.
Keep your mind willing to learn the new tricks and things that come in almost every day in the fashion designing industry.
Remember, versatility is always good but it is not advised to be jack of all trades and a master of none in this cut-throat fashion designing industry. Try and master one form of design at a time and when you have gained sufficient knowledge and expertise, then you can move to the next.