In today's world, Fashion designing is considered to be one of many exciting career options that are available to the youngsters today. One of the main reasons for this is the fact that the textile as well as the garment industry in our country have always done exceedingly well.
So if you are someone with a creative and innovative mind along with style and a good fashion sense then a career in fashion industry is the perfect choice for you. The fashion industry gives you complete satisfaction as far as the creativity is concerned and also gives you a lot of fame, recognition and money. However it is very important to have both creativity as well as managerial abilities to sustain in the fashion industry for very long. Thus if you are someone who possesses both of them it is not a very difficult task to survive in the fashion industry and the key to success in the fashion industry is nothing but innovation.
There are various profiles that you can choose from while selecting your choice of sector. A large number of job opportunities exist in every single sector and each sector is completely different and needs a totally different skill set when compared to the other one. The various sectors which exist in the fashion industry are garment designing, footwear designing, leather designing, jewellery designing, and many more.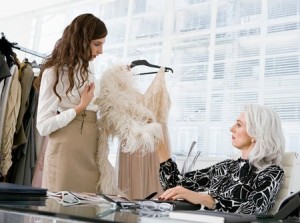 You can take up jobs dealing with costume designing, production pattern maker, fashion consultation, fashion coordinator, personal stylist, technical designing, illustrator, fabric buyer, graphic designing, apparel production manager, fabric quality control manager, show room sales representative, and many more. You can also take up jobs in various export houses which deal in garments, textiles or handloom exports, or television channels which have a lot shows dealing with fashion designing.